Pneumatic Conveying Dense Phase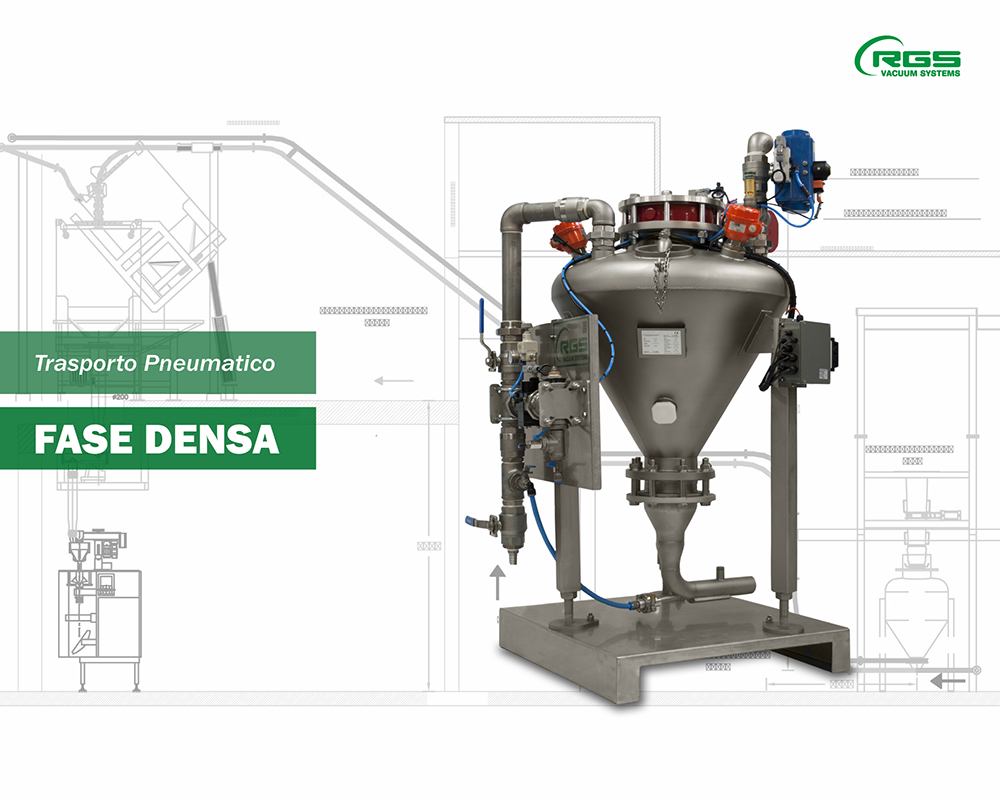 The dense phase pneumatic conveying systems are suitable to transport big quantities of powders and granules (even dozens of tons per hour) with low conveying speed, from few meters up to very large distances (> 100 m).
The DENSE PHASE is the best technology to convey fragile or very abrasive materials, as the low transport speed make it possible to preserve their integrity and avoid the wear of the systems.
All our conveyors can be made of:
painted carbon steel
stainless steel AISI 304
stainless steel AISI316
Low and non-continuous air consumption, no electrical motors always turned on.
Very high ratio of product conveyed/air used.
Less wearing of the piping and the moving parts.
Usually between 2-10 m/s, allows to preserve the integrity of the product, minimizing changes in bulk density and particle size distribution.
PRESERVES THE CHARACTERISTICS OF THE PRODUCT
Using compressed airdried and with allow temperature allows to do not change the characteristics of the product. The use of a little quantity of air reduces the oxidation of the product. Moreover, the dense phase conveying limits the segregation effects onto mixed products along the pipe routing.
NO PROBLEM IN CASE OF FORCED INTERRUPTION
While in traditional installations a forced interruption of transport results in the dismantling of the line which must be emptied to restart it, the dense phase can be interrupted and resumed at any time without any need for extraordinary intervention.
For any information and questions please contact us at

059.986833
Our sales office will be happy to answer and provide you with estimates.