RGS and its commitment to Sustainable Development
While investing in sustaining its operations, RGS Vacuum Systems is also committed to its ambition of environmental sustainability, which is why it installed a photovoltaic system on its premises ten years ago, which guarantees energy autonomy thanks to renewable energy and reduction of CO2 emissions.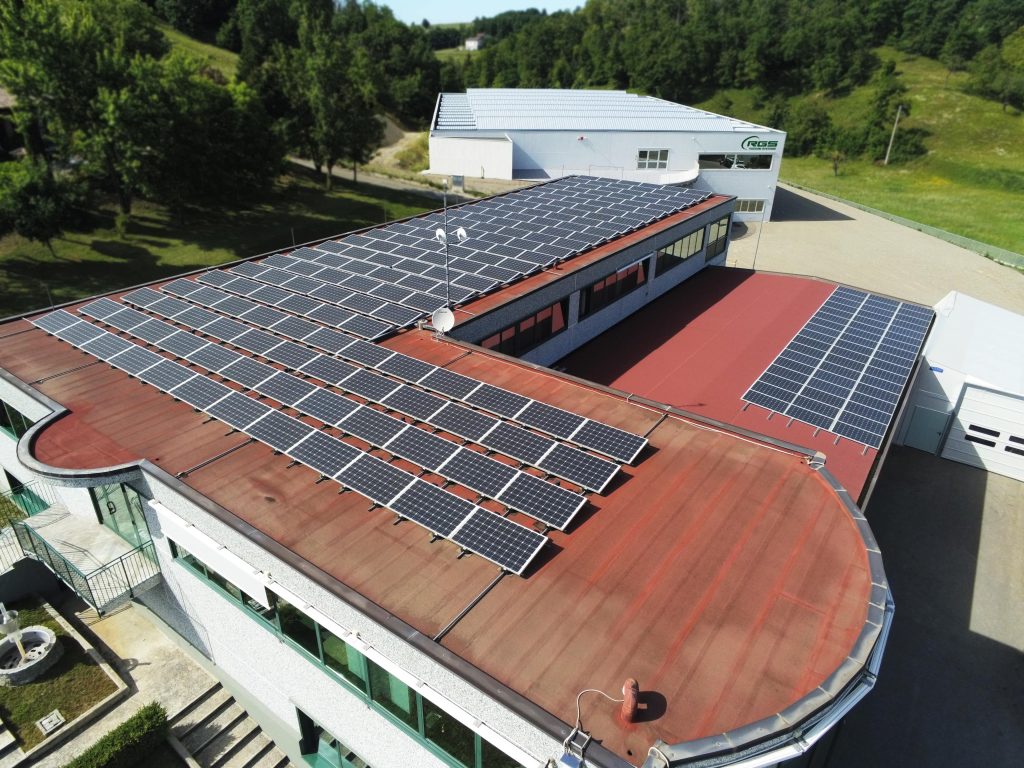 Our photovoltaic system produces clean and efficient energy, has zero impact on the environment and enables significant energy savings: photovoltaics is one of the most advantageous green technologies for environmental sustainability today.
In addition, photovoltaic systems are much more efficient than a 'traditional' energy distribution system as self-production of energy avoids unnecessary losses.
It not only concerns the energy and water efficiency of an industrial building, but also aspects such as health and well-being of employees in the workplace, and infrastructure for environmentally friendly mobility.
Renewable technologies, and in particular photovoltaics, will certainly play a leading role in our energy future.