CENTRAL VENTILATION AND DEDUSTING SYSTEMS
Centralized systems are the most commonly used method to capture and remove airborne pollutants from the working environment.
In many industrial processes can develop emissions of dust, fumes, gases, toxic or flammable vapours of any kind. The employer must take appropriate measures to prevent or reduce as far as possible their development and spread in the working environment.
Contaminating atmospheres, in addition to human risk, are highly undesirable in industrial production as dust, fumes and vapours can cause numerous inconveniences on exposed machinery and cause damage to the products.
Localised aspiration has the task of capturing the pollutants as close as possible to the point of production of the pollutants (source), before they are breathed by workers or spread into the working environment, to channel them and cut them down before entering the atmosphere in order to reduce concentrations to values compatible with the protection of the environment.
A correct design of the suction systems is, of course, the one able to achieve the best control of the atmosphere with the minimum consumption of air and energy.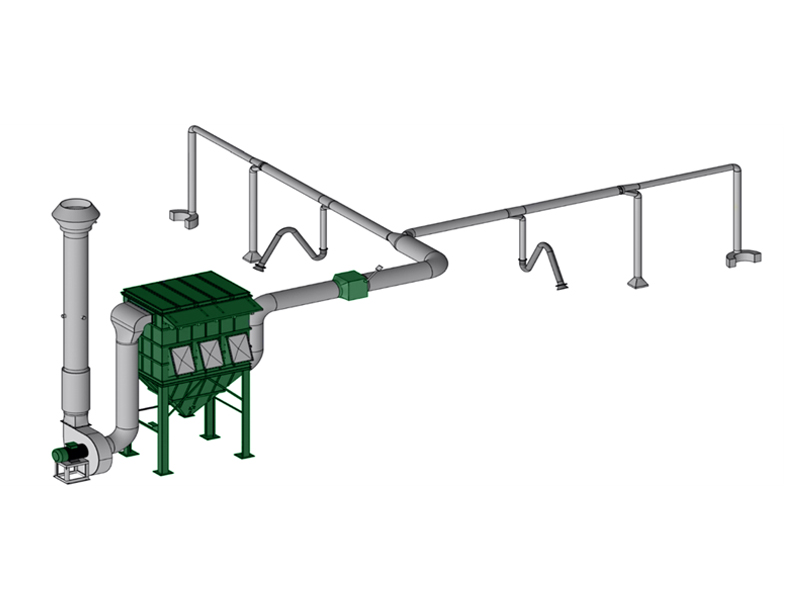 Schematic diagram of vacuum dedusting plant